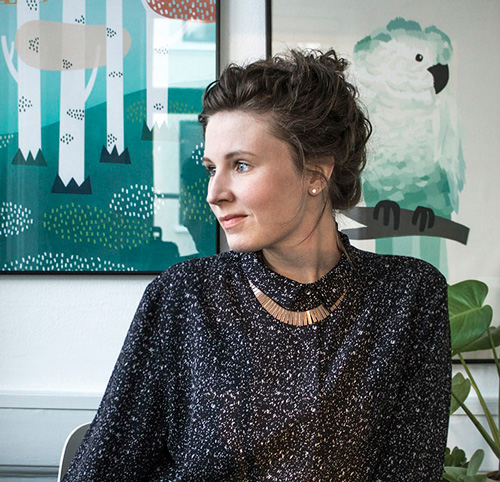 ABOUT
I'm a french-fries-loving and eco-friendly poster maker and freelance illustrator based in Copenhagen, Denmark.
HOW IT ALL BEGAN…
7 years ago when I was still studying Graphic Design I tried taking my printed-at-home illustrations to a design market and it really went well! A few shops started requesting to sell my work and at some point I thought that it might be a good idea to start a business. Slowly more and more shops began to sell my illustrations and I got some freelance illustrations commissions too. The sales grew and more commissions kept coming and one day I was able to quit school and be a full time illustrator. How fantastic! Today my eco-friendly prints, frames, totes and cards can be bought in more than a hundred design- and kids shops around the world.
MORE THAN POSTERS ON PAPER
Besides producing and selling my own range of products I have gone more into freelance illustration over the past few years. I am working with all kinds of brands on everything from toys and books to kids clothing collections. This way of working allows me to focus entirely on the creative part of the business.
It is the best feeling to receive the first sample of a product I did illustrations for – I really appreciate all the work my partners put into production and feel so lucky that I get to see my work on so many different fun items.
INSPIRATION
I often get asked where I get my inspiration and the answer is a bit cliche; I find inspiration all around me! Sometimes the ideas just land in my head out of the blue and other times a scroll through the world wide web gets my ideas flowing.
My illustrative style is quite simple and naïve and you can recognize my illustrations by my soft pastel color palette. And the eyes of my characters are almost always closed – a signature that really began because I found it terribly hard to draw just the right kind of eyes! At least that is true for my oldest work. I sort of have figured it out now.
I hope you will find something you like on my site.
Please don't hesitate to get in touch if you have good ideas, feedback – good or bad – collaboration proposals, a shop in need of my products or if you just want to say hello. I would love to hear from you.
x Michelle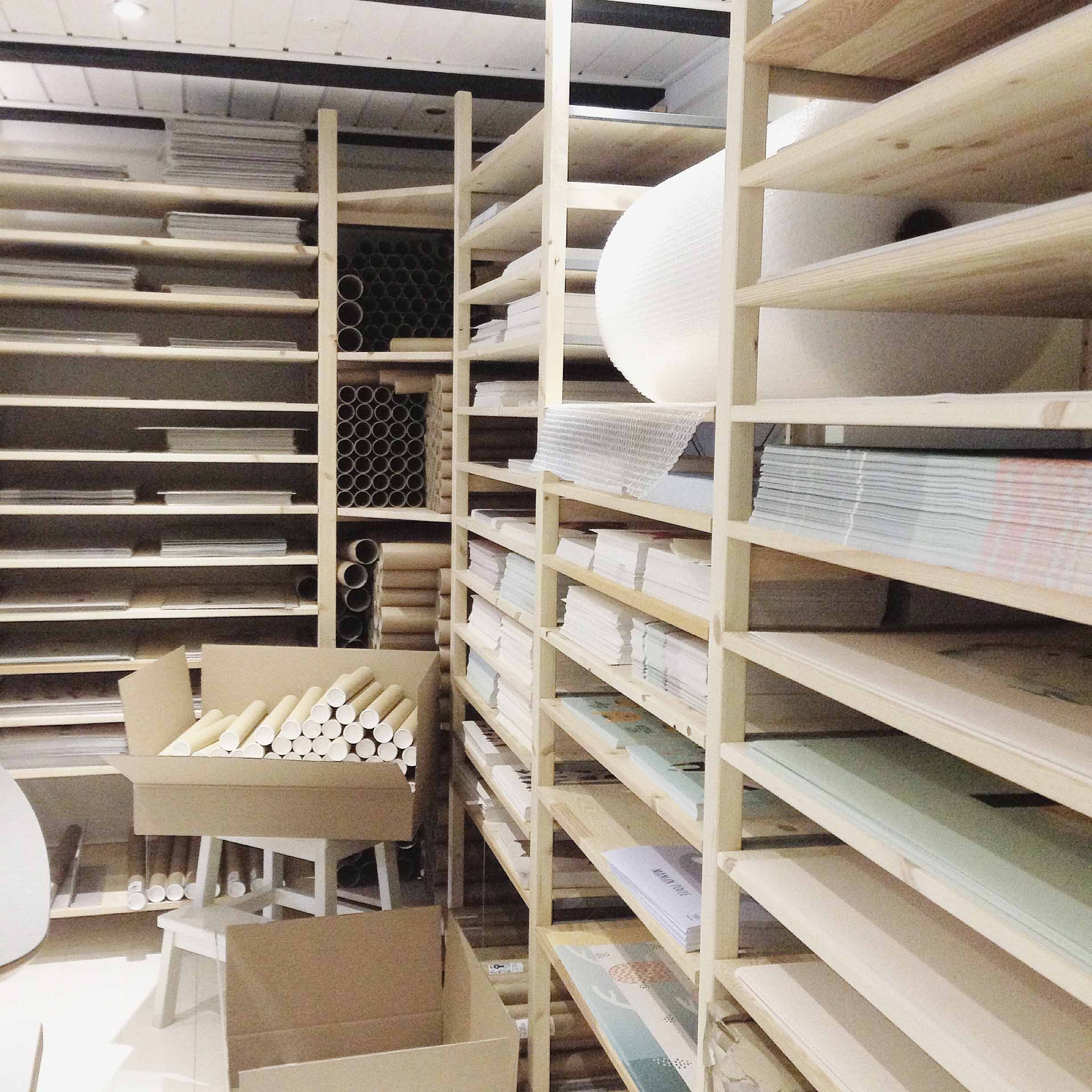 ECO-FRIENDS
All my posters are printed on sustainable paper. The most part on Stone paper. Stone paper is made of limestone and oil-based non-toxic binder called HDPE. The production of stone paper releases half as much carbon dioxide as conventional paper. Stone paper is cradle-to-cradle certified. I get dizzy when I think of all the stuff we produce every second and I am going to add something more the least I can do is to make it as sustainable as possible. It is tough, though. Being green is crazy expensive (let's hope it will not be that way forever..) But I have managed so far and will continue to do so as much as I possibly can.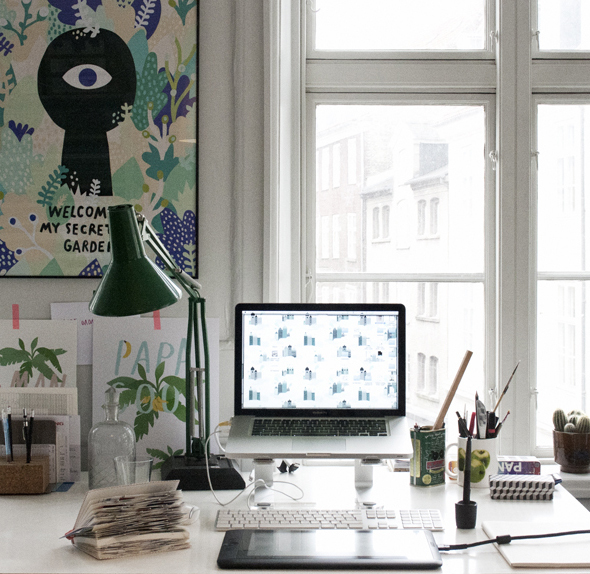 COLLABORATIONS
Besides selling my own product range I am now also focusing a lot of my energy on working with other brands on fun projects. The past year I have for instance worked on a series of childrens books, a range of toys, a line of children's clothing and the packaging for a candy company. I am overly excited to be able to work on such a variety of products and LOVE that I can also slowly extend the selection in my own shop and offer so many of my designs - my own production and the ones from the collabs.
IN THE STUDIO
A few years back Libratone visited the studio and asked me a few questions and they made a little film with my answers.